IT'S SUMMER
AT PROSPECT POINT!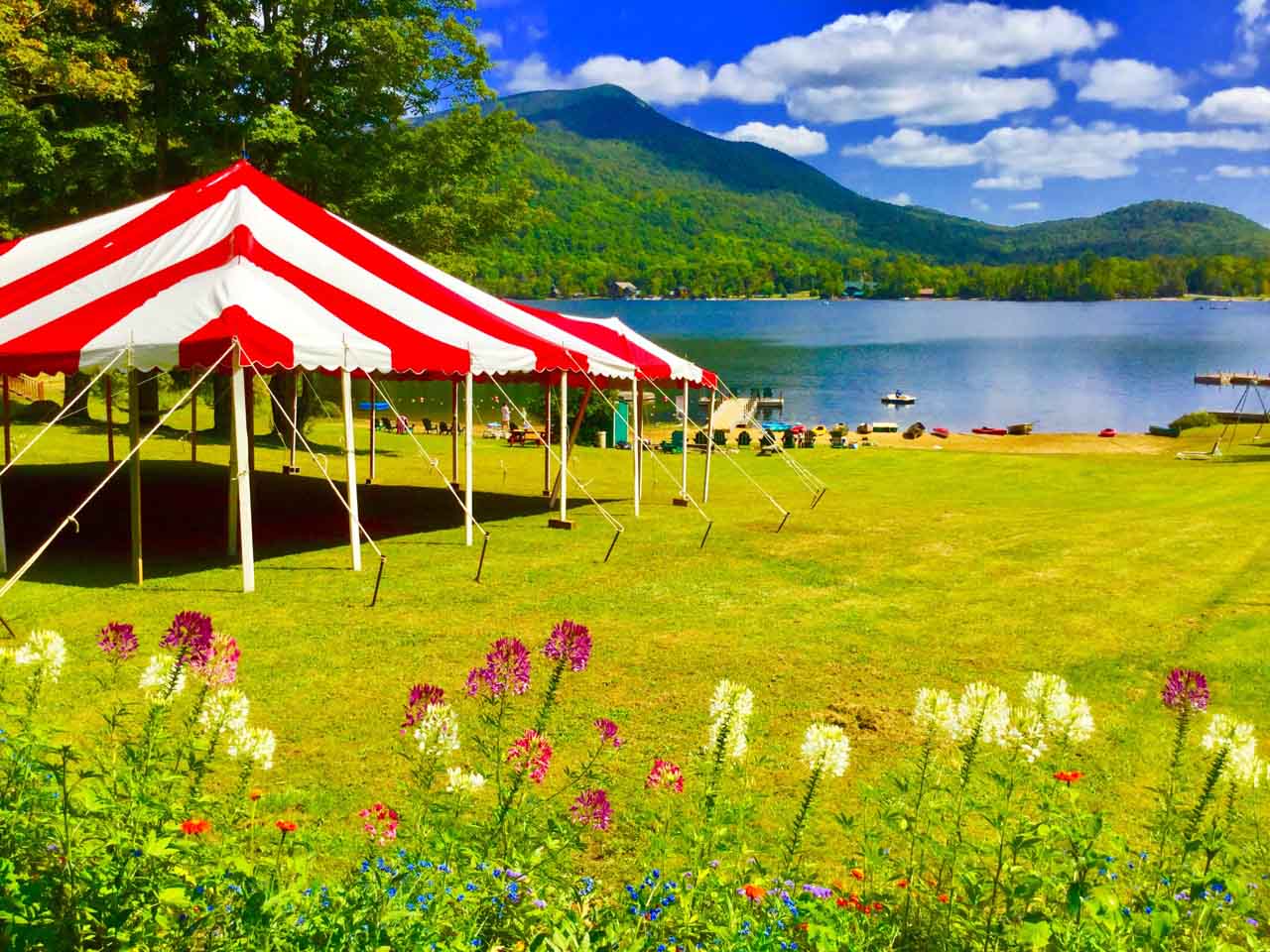 The Gentle Breezes of August waft over the Great Lawn at Prospect Point on the day of the
Grand Flotilla Festival of 2017. The tent may be gone, but the view and the peace are eternal!



| | | |
| --- | --- | --- |
| | | Though Every Cottage has it's Own Private Fire Ring, There's Nothing Like the Weekly Community Bonfires in Summer to Help Forge Life-Long Friendships! |
A Time of Bonfires and Stories,
Marshmallows and Laughter...




... Of
Lazy Days
By The Water





... And Magic
Moments
IN The Water!
Then There's the Sunday Afternoon Ice Cream Social, The Famous (Some Might Say Infamous :-)
Wednesday Night Talent Show, And Of Course, The Fabulous Friday Afternoon Tea Party that Help Make Summer Stays at Prospect Point Cottages So Special!
The Fabulous Friday Afternoon Tea Party:
We Bring the Goodies, Top Hats And Tiaras - You Bring The Smile!
And Don't Forget the Glorious Hiking and Fishing, Canoeing, Kayaking,
Badminton, Volleyball, Picnics and Barbeques at Your Cottage's Outdoor Grill,
Or Just Relaxing with a Good Book by the Water's Edge . . .
Summertime Treasures:

Glorious Gardens in Bloom


Wonderful Swimming, Fishing, Hiking, Boating and Barbeques


Enjoy Any or All of Our Weekly On-the-House Events:
The Sunday Ice ream Social, The Community Bonfire,
The Famous (Some Would Say Infamous :-) Talent Show, The Tea Party on the Deck


Whitewater Rafting, Spectacular Seaplane Rides, Breathtaking 3 Lakes Scenic & History Cruise,
and Fabulous Dining & History Cruises on the WW. Durant, all nearby!


Tours of Great Camp Sagamore, Former Retreat of the Vanderbilts and a National Historic Landmark,
10:00 AM and 1:30 PM. Daily During the Summer!


Adirondack Experience: The Museum on Blue Mountain Lake (Formerly The Adirondack Museum)
Open 7 Days a Week!


The Wild Center/Natural History Museum of the Adirondacks in Tupper Lake, Open 7 Days a Week!