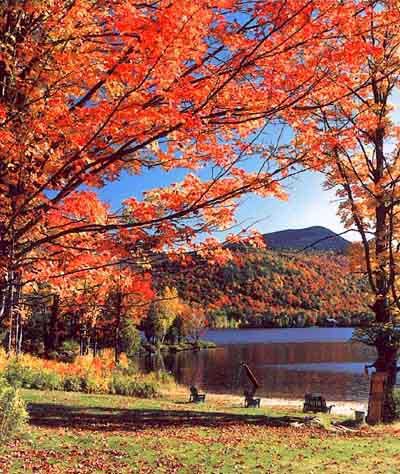 © Dean Color
A
hush fills the air; a quiet and a peace descend which human beings are seldom privileged to know. If you're an artist, writer or poet, few places on earth are as sure to bring on the heavenly muse.

Relax in an Adirondack chair beneath the old sugar maples, gaze out at the flaming mountainside mirrored in the tranquil waters, and let the verses flow. . . As you watch in wonder, you'll know as we do that no throne of olden days ever offered richer rewards.

Sometimes guests awaken to a special treat -
if we get an early dusting of snow on the mountaintop, the white cap on the scarlet mountain is a sight nearly too beautiful for words.